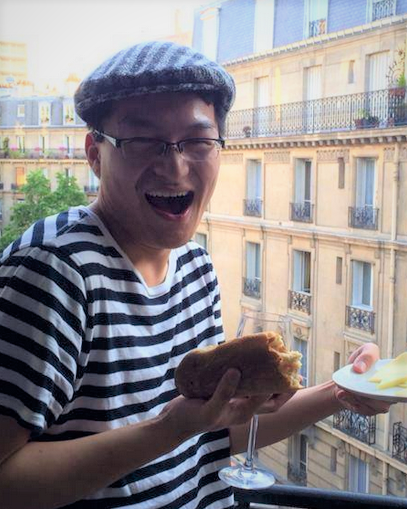 The Autumn 21 seasonal gin label has been designed by Niels Yuan, the winner of Autumn, in our Blank Canvas Competition.
Red Martini, inspired by a woman enjoying a cocktail at a garden party, amongst the Autumn leaves.  This is an expression of freedom, vitality and celebration of life associated with the goddess of Juno. 
Growing up in Rotorua, Niels spent a number of years studying, travelling and working around the world, before settling back in the North Island. Over the years, he had dabbled in a number of different fields from Physics and Aeronautics to Music and Education; more recently, he traded in his job in the Finance industry for life as a part-time artist. In his paintings, he combines abstract elements with figurative images, using layers of semi-transparent planes, straight edges, and flowing curves to build a multi-dimensional image that is both dynamic and static, evoking a sense of the atmosphere, emotions and qualities which lie beyond the purely visual.
Red Martini is an original oil painting created on a stretched linen canvas and is yet to be exhibited.  
Niels Yuan.